Dianne Ersk­ine-Hell­rigel, Exec­u­tive Direc­tor and President
Dianne has trav­eled a lot of pro­fes­sion­al roads from head­ing up a med­ical lab, teach­ing, act­ing and now work­ing to pre­serve open space, wilder­ness, wild and scenic rivers and Nation­al Recre­ation Areas. With the Com­mu­ni­ty Hik­ing Club, Dianne acts as both Pres­i­dent and Exec­u­tive Direc­tor. She enjoys the out­doors, work­ing with at-risk kids, and doing stew­ard­ship events in the for­est. Her long term goal is to leave the ecol­o­gy of her cor­ner of the plan­et in bet­ter shape than when she got here. She is cur­rent­ly work­ing on reviv­ing the Dag­ger Flat Trail from the 1930s.

---

Matthew Nel­son, Vice Pres­i­dent and Fund Raising
Matt has spent the last 12 years work­ing with At-Risk kids in the San­ta Clari­ta Val­ley, men­tor­ing them and inspir­ing them to greater heights. He is the Branch Man­ag­er of the Boys and Girl's Club of San­ta Clari­ta, Newhall Club­house. He is the Vice Pres­i­dent of the Com­mu­ni­ty Hik­ing Club, and is in charge of fundrais­ing. He is mar­ried to a love­ly lady named Angel­i­ca, and the newest love of his life is his pre­cious daugh­ter, Isabella.
---

Lin­da Cas­tro, Record­ing Sec­re­tary, Camp­ing Super­vi­sor, Social Media Expert
Lin­da is the Hik­ing Club's Record­ing Sec­re­tary and Camp­ing Com­mit­tee Chair­per­son. She obtained a Bachelor's degree from Trin­i­ty Uni­ver­si­ty in San Anto­nio and a Juris Doc­tor degree from Whit­ti­er Law School in Cos­ta Mesa. She is the Desert Field Orga­niz­er for the Cal­i­for­nia Wilder­ness Coali­tion, an Oak­land-based Cal­i­for­nia non-prof­it orga­ni­za­tion that works to build sup­port for the pro­tec­tion of California's wildest remain­ing places. Lin­da is an avid tent camper, hik­er, and nature enthusiast.

---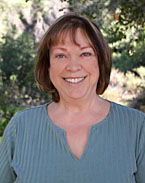 Hei­di Web­ber, Trea­sur­er
Hei­di s the Trea­sur­er of the Com­mu­ni­ty Hik­ing Club. She has always been nature and ani­mal ori­ent­ed, start­ing with work­ing in a pet shop as a teenag­er. Much more recent­ly she was also Trea­sur­er for Placeri­ta Canyon Nature Cen­ter and Sec­re­tary for the Sier­ra Pelona Rock Club. She also edits and pub­lish­es the newslet­ter "Pelon­a­gram" for the Sier­ra Pelona Rock Club. In addi­tion, she is the pub­lish­er of the nature center's newslet­ter, "The Rat­tler". She became a cer­ti­fied scu­ba div­er upon retire­ment, belongs to the Local astron­o­my club and has been mar­ried almost 47 years.

---
Steve Iland, Sched­ul­ing and Meet-up Website
In addi­tion to being a very busy hike leader for CHC, Steve main­tains the CHC hik­ing sched­ule, is our Meet Up site man­ag­er and rou­tine­ly vol­un­teers for trail work, clean ups, and has helped with our At-Risk Youth Pro­gram. When he is not hik­ing, Steve works in Valen­cia as a Qual­i­ty Project Man­ag­er for Boston Sci­en­tif­ic, a med­ical device man­u­fac­tur­er where he is active with their Employ­ee Resource Groups.

---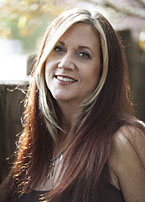 Lise Mey­ers, Com­mu­ni­ty Out­reach Coordinator
Lisé is our Com­mu­ni­ty Out­reach Coor­di­na­tor. Ms. Mey­ers tru­ly enjoys inter­act­ing with and serv­ing oth­ers. She is an avid hik­er and camper and is hap­pi­est when doing near­ly any­thing out­doors. She serves on this board because she believes in the many caus­es that Com­mu­ni­ty Hik­ing Club stands such as work­ing with at-risk kids, improv­ing the envi­ron­ment through stew­ard­ship, and land preser­va­tion. Pre­serv­ing and car­ing for our nat­ur­al areas is very impor­tant to her. Lisé brings a wealth of expe­ri­ence to this board, hav­ing served as past pres­i­dent of the board of direc­tors for Sym­pho­ny of the Canyons, Com­mu­ni­ty Musi­cian and sec­re­tary for the Chan­nel Islands Board of Direc­tors, Com­mu­ni­ty Musi­cian for the Cor­ner­stone Chrysalis Board of Direc­tors, and cur­rent­ly serves as the vol­un­teer chair for Heart of the West, the largest fundrais­ing event of each year for Carousel Ranch.

---
Jen­nifer Cox, Back­pack­ing Co-ordinator
Jen­nifer is a reg­is­tered nurse and moth­er of two who has always had a love for the out­doors. She has hiked and back­packed hun­dreds of miles on local and sier­ra trails. She loves climb­ing up moun­tains the best and snow camp­ing the best. Jen­nifer enjoys the geol­o­gy and plants she gets to see on hikes.
---
Steve Ritchie, Back­pack­ing Coordinator
Steve is a retired busi­ness own­er and Viet­nam war vet­er­an. He enjoys camp­ing, back­pack­ing, and kayak­ing and shar­ing his knowl­edge of these skills with oth­ers. He works on our board as our Back­pack­ing Plan­ner, and Dag­ger Flat Supervisor!
---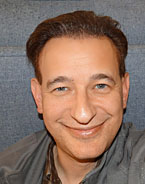 Alan Pol­lack, Club His­to­ri­an
Alan Pol­lack has worked as a physi­cian of inter­nal med­i­cine at Kaiser Per­ma­nente for the past 29 years. As Pres­i­dent of the San­ta Clari­ta Val­ley His­tor­i­cal Soci­ety, he brings exten­sive exper­tise on the local his­to­ry of the San­ta Clari­ta Val­ley. Alan comes to the Board as a his­tor­i­cal con­sul­tant who will be help­ing with leg­isla­tive projects such as Rim of the Val­ley and the St. Fran­cis Dam Nation­al Memo­r­i­al. He can also pro­vide his his­tor­i­cal insight on hikes to the St. Fran­cis Dam and oth­er his­tor­i­cal sites in the area.
---
Chris­tine Kudi­ja, Attor­ney